Welcome to a community of noteworthy storytellers.
Storytelling has such a rich history and provides individuals with a wealth of experiences and memories that they would never have otherwise. Stories have been used to teach, comfort, share, and otherwise brighten our days.
It seems only fitting to promote the fine art of Storytelling on the Eadarian Network by cultivating a community richly steeped in its traditions and who excel in its execution. The Storytellers listed here are ones I deeply respect and would go out of my way to listen to.
Some of these links will include links to sample recordings so you too can listen and enjoy thier art. Some will not, but if you ever get a chance to listen to any of them, do yourself the favor of doing so.
Please note that this information is provided solely for your enjoyment. I am not responsible for the web sites of others. Please contact the storyteller concerned if you have any questions about their site. Thank you.
Well, enough of my rambling. Here they are.
Click on their names to be taken to their web sites. Click on any underlined words to be taken to the link mentioned.
Enjoy.

Baba The Storyteller
Here is an artist that adds sophistication to seemingly simply stories. He is very respectful of his art and it comes through in all he does. He plays the Kora,( the instrument seen above.) He has traveled the world telling tales. To hear some of his work click here. I do subscribe to his Timeless Tales Told Tastefully in Itunes.
He has added a youtube site if you want to see Baba The Storyteller in action.
A definite 5 star rating.
.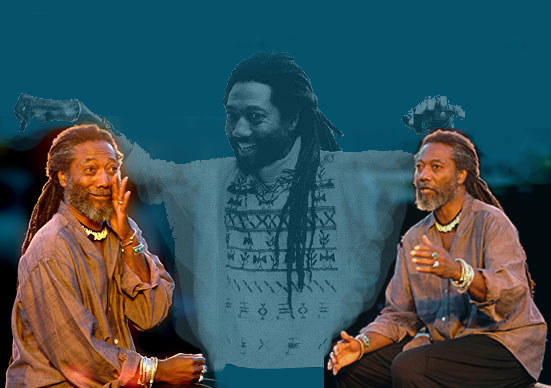 He is the main reason I am a part of Storytelling.
Many years ago I heard him tell a ghost story in Providence, RI. It was magical how he could transport me where he wanted to go. And how vividly I could see what he was talking about. The story actually came alive in his telling. An amazing thing.
His site has 4 videos you can watch.
Check out his Barking Mouse video on you tube.
Check out his It's How You Say It video on you tube.
His daughter is also very talented. She has directed a video on youtube called "Walking Home". This is a more grown up story with a some grown up language. But it is incredibly well done. Definitely worth a view.
If you ever get the chance to listen to Len tell a story, DO SO!
A definite 5 start rating.
.
Bil is a 5 time winner of the West Virginia Liar's Contest and is one of the funniest storytellers you will ever hear. Have seen him twice at the National Storytelling Festival in Jonesboro Tn. And can't wait to see him live again.
If you want to laugh til you cry, go see Bil.
You can watch some video of Bil here.
You can also check him out here on you tube on being married.
And here on youtube concerning the contest.
A definite 5 of 5 star rating.
.
Valerie Tutson is a very energetic teller, whose warmth and passion take you places you never imagined. An amazing teller. It is my privilege to be able to call her a friend, though in fairness to Valerie, that is not why she is listed here in this community. She is an outstanding storyteller. See her if you can, you will thank yourself for doing so.
A definite 5 of 5 stars rating.
.
Antonio is an amazing and very energetic storyteller. The stories I have heard him tell are rich in humor and candor. He brings a warmth to his stories that is simply refreshing and throughly enjoyable.
His web site has a story telling page where you can see some of his videos on youtube. Just click here for a direct route to his storytelling page. Then about 1/2 way down the page you'll see the links to the videos.
There is a more grown up story page as well. Which is called The Solo Performer Page. Be advised this is a page with mature themes and language.
He is featured at storytelling festivals all around the world. And If you ever hear he is in town for a story telling event, go see him, you will be glad you did.
You will laugh, cry, applaud, and cheer. A more entertaining experience you will not find.
5 of 5 stars.
.
One of the most gifted storytellers of our time. She will make you laugh, then cry, then laugh again with her stories of her childhood. Some one you definitely do not want to miss if you hear she is telling stories near you.
Carmen is currently concentrating on authoring children's books. So her public performances are very limited. A sad thing for those who love to listen to her. A great thing for children everywhere. Check out some of her books at her web site by clicking here.
To see some of her stories on youtube. Click here for a story about storytelling for TED.
And here for her story of 14 cows for America.
An interview with Carmen by students concerning 14 cows for America by clicking here.
Carmen at the Irma Black Awards part 1.
Carmen at the Irma Black Awards part 2. And part 3.
5 of 5 stars.